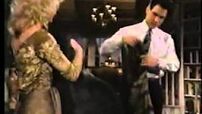 Located at 1185 Cottage Grove Road in
Genoa City
, this luxurious yet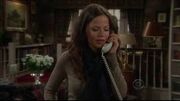 seemingly-cursed mansion passed through several hands since 1989 when devious original owner,
George Rawlins
, framed
Paul Williams
for his murder and
Cassandra Rawlins
, George's wife, took over the home. After she tragically died,
Brad Carlton
inherited her holdings and moved into the renamed Carlton Estate.
Brad lived there comfortably for years while involved with Ashley Abbott, Nikki Newman, Olivia Winters, Victoria Newman, Sharon Newman and Lauren Fenmore until he met his maker in a snow storm in early 2009. Brad's daughter, Colleen Carlton, moved in to continue the Carlton legacy and gained a seat on the Newman Enterprises board. Victor Newman viciously targeted the young woman leading to her kidnapping by the maniacal Patty Williams.
Colleen then drowned in Lake Elisabeth where Brad had also perished. Sharon rented the Manor. Sharon, Adam Newman and Noah Newman lived there until Daisy Sanders set a fire to kill Noah and his girlfriend, Eden Baldwin.
In 2010, Abby Newman, Brad's adopted daughter with Ashley, moved into the role of mistress of Carlton Manor. Ashley moved in with her later that year. Unfornuately, after 2011, the Carlton Manor has become a closed set though Abby still mentions that she lives there.
Community content is available under
CC-BY-SA
unless otherwise noted.