Crimson Lights is the most popular coffee shop in Genoa City.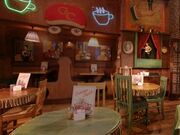 Profile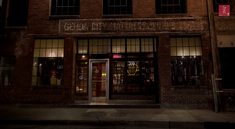 Nick Newman fell in love with Sharon Collins at Crimson Lights coffeehouse and later proposed to her there. When the business came up for sale years later, they bought it. Nick and Sharon ran the business together until they divorced following the death of their teenage daughter, Cassie.  They sold the coffee shop to Kevin Fisher and Mackenzie Browning.  Kevin later bought out MacKenzie's share.
Later, Kevin ran Crimson Lights with his first wife, Jana Hawkes. After Jana's death, Kevin remarried and ran the business with his second wife, Chloe Mitchell. In 2013, Dylan McAvoy arrived in Genoa City. When Kevin and Chloe run into financial issues, Kevin sold the coffeehouse to Dylan. A year later, a man named Joe Clark has bought the lease for the coffeehouse.
Tenants
Current
Former
Staff
Current
Former