We're Getting Mutants in the MCU - The Loop
Play Sound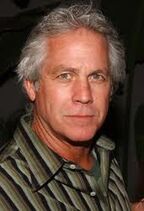 Frederick Hodges (also called Fred) was portrayed by John Martin.
Biography
Frederick Hodges was the father of Brittany Hodges.
Anita and Fred's marriage wasn't going very well because Anita needed more attention then Fred was willing to give because of the focus on his job of being a banker.
In 2002, JT Hellstrom's friend, Brittany, feared she was pregnant and disappeared. Because he was such a close friend to Brittany, her parents, Anita Hodges and Frederick, came to J.T. for help. Just when JT appeared to have changed, he was lured into an affair with Anita! J.T. was with having breakfast discussing Brittany at The Lodge where Anita had taken a room after Fred didn't come home the night before. They caught Fred coming down the stairs after spending a night being comforted by Jill Abbott.
Bobby Marsino's owned a strip club called Marsino's. He gave Brittany a job at the club allowing her to sing and eventually convinced her to strip. Frederick was the first family member to see Brittany stripping. He had brought his clients to the club for entertainment when he saw his little girl on the stage. Fred tried to drag her out but Bobby stopped him. Anita and Fred mostly disapproved of Brittany's relationship with Raul Guittierez. Brittany's stripping caused problems in their relationship.
Raul and Fred then attempted to get the club shut down. Anita and Fred were especially unhappy when Brittany hooked up wtih Bobby.
In 2004, Brittany had dinner with her parents and told them that she sang again at Marilyn's (formerly Marsino's). Frederick and Anita were unhappy about it. Brittany tried to tell them that the club was not going to have strippers anymore, but they didn't believe her. Frederick went in to Marilyn's to warn Bobby not to hurt his daughter again. He dismissed Bobby's intentions of turning the club into a more reputable establishment. Fred knew that Bobby had other investors who might not go along with the idea.
When Angelo Razzano voiced his agreement with Frederick, Bobby ordered Fred out of the club. Eventually, Frederick had the club shut down and Bobby ended up hanging out at the Genoa City Athletic Club rubbing elbows with the like of Jill who unsuccessfully tried to pick him up! After Jill and Larry Warton had unsuccessfully attempted many times to con and/or steal her birth certificate from the hospital's records, Fred contacted a search agency to help Jill find her birth mother.
In early 2005, Brittany told Anita and Fred that she was pregnant, but neither parent offered her any support. Anita, Fred, Brittany and her son, Joshua Marsino, moved to New York City after Bobby's death.
Relationships
Marriage
Children
Grandchildren