Moses Winters
Dax Randall as Moses Winters
The Young and the Restless
Portrayed by
Phoenix & Zion Collins (2011-2013)
Randall L. Smith (2013-2016)
Dax Randall (2016-2019)
Current status
Former, recurring
Duration
2011—2019
First appearance
October 11, 2011
Last appearance
April 26, 2019
Cause/reason
Left town
Introduced by
Maria Arena Bell
Profile
Family
Winters
Full name
Moses Dupre Winters
Namesake(s)
Moses Dupre
Gender
Male
Born
October 11, 2004 (originally 2011)
Age
16
Residence
Genoa City, Wisconsin
Randall L. Smith as Moses Winters
Phoenix & Zion Collins as Moses Winters
Moses Dupre Winters is a fictional character on The Young and the Restless, portrayed by Randall L. Smith from 2013-2016. Dax Randall took over the role on November 22, 2016.
Biography
Moses Winters is the son of Neil Winters and Sofia Dupre. He is Neil's first biological child. At the time of his birth it was unknown if he was Neil's son or his brother Malcolm's child. A paternity test proved that Neil is Moses' father. Moses has a legal half-sister, Lily Winters, who is also his biological cousin and an adoptive older brother, Devon Hamilton. Moses was christened with Tucker McCall (Devon's biological father) and Olivia Winters as his godparents. Neil and Sofia were married two months after Moses was born so they could raise their son in a proper family, but the marriage did not last and months later, they divorced. Moses lives primarily with Sofia, but has visits with Neil.
.
Videos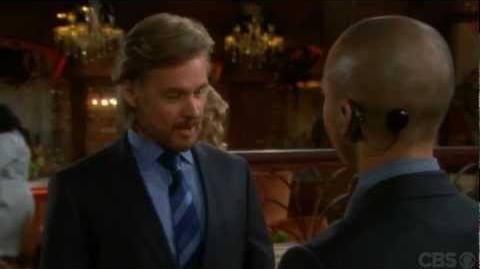 Community content is available under
CC-BY-SA
unless otherwise noted.